Ewallet Casino Deposits
When your main priority is speed, eWallet casino deposits should be your go-to method. There is no quicker or more reliable banking option at online casino sites. With an eWallet, you are able to hold funds in an online account where you can easily send and receive funds to a number of merchants. Every online casino that accepts players worldwide will likely accept eWallet casino deposits. That being said, this popular payment system is not available to players from the United States. American players will have to opt for alternative methods, such as bitcoin casino deposits or bank wire casino deposits.
We want to give non-US players all the information they need on making eWallet casino deposits to fund their online accounts. With dozens of casino sites accepting e-wallets, we want to direct you to only the best online casinos. All of the eWallet casinos that we mention have a wide variety of games, excellent customer service, and of course allow players to fund their accounts with the top eWallets.
Finding The Best Site For eWallet Casino Deposits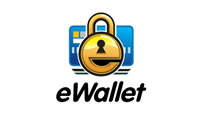 When you want the fastest casino payouts, eWallets are the best option. Since these electronic wallets cover a great number of nations, players from nearly anywhere in the world will be able to process their payouts through the use of e-wallets. With electronic wallets, you will be able to process your payouts quickly and easily, and even for free. Since checks take a long time to process and usually carry a series of fees, and wire transfers are somewhat surreptitious, the electronic wallet withdrawals are easily the best route to take. If you want some of the fastest payouts from eWallet Accepted Casinos, stick to our list of available sites and you will not go wrong.
How To Make eWallet Casino Deposits
In order to make eWallet casino deposits, you will first need to create an account with your preferred eWallet. Some of the top options eWallets are Skrill and Neteller, but it comes down to personal preference. You will then need to fund your account by linking it to a bank account or uploading funds from a credit card. Once you have money in the eWallet, sign up at your favorite online casino sites. Visit the cashier, select your eWallet, and enter the amount that you will be submitting. The online cashier will provide you with their account information, and you can go back to your eWallet site to send the transfer. Within seconds, your online casino account will be credited and you can begin playing real money casino games! Whether you choose Skrill casino deposits or Neteller casino deposits, the process is the same.
eWallet Casino Deposits FAQ's
Are There Fees For eWallet Casino Deposits?
Online casinos do not have casino fees for making eWallet casino deposits. Your actual eWallet will have their own fee schedule for uploading and withdrawing funds. When you add money to your account via bank transfer, it is usually free. Using a credit card to fund your eWallet will have a small fee of around 2% and there may also be charges incurred from your card issuer to cover "cash advance" fees.
Are There Bonuses For Making eWallet Casino Deposits?
Yes, you can claim bonuses when making eWallet casino deposits and the entire process is extremely fast. When you make your deposit, you will be able to enter any desired bonus codes. New player bonuses are huge, with online casinos matching your deposit amount by a certain percentage. You can also take advantage of free spins and chips for even more gaming opportunities. Most sites also offer daily bonuses on certain slot titles and table games.
Why Can't US Players Make eWallet Casino Deposits?
In 2006, a federal law called the UIGEA was passed and many payment services completely pulled out of the US. The UIGEA prevents U.S. financial institutions from processing payments related to online gaming. Though there are eWallets such as PayPal that exist in the USA, you will not be able to use these sites for any type of gambling purposes.
What Options do US Based Players Have?
Thanks to the widespread adoption of cryptocurrency, players can combine crypto with an ewallet by downloading CashApp in order to open a crypto wallet. This service is easily usable, and is in fact the recommended crypto wallet by Bovada. This can be very helpful when you are in the United States but still want the speed and easy of use of an ewallet.