eCheck Casino Payouts
he hunt for new ways to receive fastest casino withdrawals has brought us to eCheck casino payouts. Electronic checks, also known as e-checks, are some of the best ways to receive your money from a casino. eChecks are a simpler cross between a bank wire transfer and a traditional check. The method itself is very easy to execute and is also extremely convenient for casino players. Though it has not caught on through many casinos, eCheck casino payouts are still one of the fastest casino payouts available. Some sites will refer to eCheck casino payouts as ACH transfers, but the process is still the same.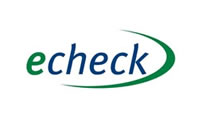 If you want to know more about online casinos and how the eCheck casino withdrawals work, you have come to the right place. We will fill you in on why players prefer eCheck casino payouts and how you can start using the flexible withdrawal option. The payouts are quick and painless, but you will find that there are limited casinos offering eChecks for collecting winnings. We will provide you with the best eCheck casino sites, and those that offer similar options.
Casinos That Offer eCheck Payouts
Las Vegas Casino is one of the few remaining eCheck casinos. The online casino site gives you a choice between their downloadable software or instant play games. There are more than 120 table games and slots to choose from, ensuring that you are always entertained! When you want to request a withdrawal, the process is relatively easy. Also known as an ACH direct deposit, this casino payout method is only available at US banks. The payout minimum is $100 while the maximum is $1,250. Las Vegas Casino does not charge any fees when you request an ACH/eCheck casino withdrawal. Players can have their winnings sent to any savings or checking account. You will want to allow the site up to 2 weeks to transfer your funds.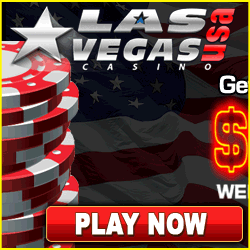 Avg. Bank Wire Payout Time
5 Business Days
Avg. Casino Payout Time:
5-10 Business Days
US Residents Accepted?
YES
Slots.lv is one of the top online casino sites, offering the widest variety of the games you love. You will find that there are classic slots, iSlots, 3D slots, video slots, plus plenty of table games. Known for their reliable payouts, Slots.lv is technically not an eCheck casino. They do not regularly offer eCheck casino payouts, but there are similar options. You can request a bank wire transfer which will also see funds transferred directly to your bank account. Bank wire transfers have a minimum withdrawal amount of $1,500 and a maximum of $9,500 for VIP players. It will take between 5-10 business days for your casino earnings to reach your checking or savings account. Though slightly different than ACH, the bank wire transfers at Slots.lv are considered one of the fastest casino payouts.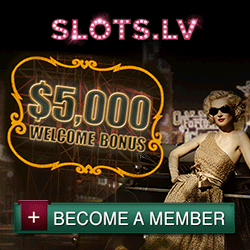 Receiving eCheck Casino Withdrawals
Electronic checks are very easy to understand. E-checks, also known as ACH transfers, are direct deposits into a different bank account. If you have direct deposit at your job, then you already know what an ACH transfer is. If you request a payout with an e-check the online cashier will move money directly from their bank account to your checking account without needing an intermediary. All you have to do to receive an e-check payout is offer up your checking account number and bank routing number then sit back and wait. The process could take two to seven business days, but this represents one of the fastest casino payouts around. The e-check transfers are totally safe, completely secure, and usually free. Sometimes eCheck Casinos will charge a nominal surcharge, but it will always be quicker, easier, and cheaper than a standard check.
Can USA Players Use eChecks For Casino Payouts?
USA players can use eCheck casinos just as easily as a player from any other country. The withdrawal method is completely legal and allows you to safely have your winnings transferred into your bank account. Whereas certain eWallets and other virtual prepaid methods are only for overseas players, eChecks are a relatively universal payout option at online casinos. Though there may not be many online casinos that advertise eCheck withdrawals, you will most likely be able to use the payout method if offered.
Benefits Of Using eCheck Casinos
The main benefit of using eCheck casinos is that you do not have to worry about driving to visit a teller to receive your casino winnings. You save time and gas by having your funds transferred directly to your bank account. Other methods require a process where the winnings are sent to an online account before you can have access to withdraw your funds. There is also an added level of security by knowing that your bank is processing the transaction and that there will be no surprises such as a bounced paper check. eCheck casino payouts also have faster delivery speeds than traditional checks because you do not have to wait on the physical check to be delivered by a courier.
eCheck Casinos FAQ's
What Are The Fees Charged For eCheck Casino Payouts?
There may be a minimal fee when you request an eCheck casino payout, though this depends on the site. If there are any fees, they are typically lower than a traditional check or bank wire transfer. The eCheck casinos that we have used do not charge any extra fees, but you can always verify any additional charges on the cashier page of the casino site.
Do I Need To Verify My Account At eCheck Casinos?
You should steer clear of any online casino that does not require you to verify your account. Account verification ensures that your identity is protected and that your account is secure. You may be asked to provide a copy of a government-issued ID, a copy of any credit card used to fund your account, and a utility bill before any withdrawals are processed. You only need to complete the verification process once, and we suggest doing this at the time of deposit to avoid any delays in your payout being processed.
Are There Withdrawal Limits At eCheck Casinos?
eCheck casinos do have banking limits in place, which includes a minimum and maximum for the amount of cash that you can withdraw. Casino withdrawal limits will vary depending on the online casino, but the minimum usually starts around $100 and goes up to about $5,000 on average. This is a lower limit than other options that can be accessed at various online casinos. You can verify withdrawal limits by visiting the online casino cashier or contacting customer service.
What Are Conditions That Must Be Met on Bonuses At eCheck Casinos?
Similar to any gaming site, eCheck casinos will have certain requirements on their promotions and bonuses. It is important to be aware of these conditions before attempting to make any withdrawals. You will often have a wagering requirement that stipulates how many times you must wager your deposit and bonus amount before a payout can be requested. For example, there is a 10-time wagering requirement and your bonus plus deposit totaled $200, you have to wager at least $2,000 before requesting a casino payout. Always read the terms & conditions of a reward or bonus before redeeming.
When Will My eCheck Casino Payout Be Processed?
The processing speed of eCheck casino payouts depends on the individual casino site and your bank. Online casinos will typically ask for 48-72 hours to process your request. Once approved, it can take anywhere from a few days to 2 weeks for the actual funds to be credited to your bank account. For realistic processing times, you can ask a casino agent before submitting your request.
Online Casinos With Fastest eCheck Payouts
| Rating | Best Online Casinos | Best Casino Payouts | Avg. Payout Time | Casino Bonus | Go To Casino |
| --- | --- | --- | --- | --- | --- |
| #1 | | Neteller | 48 Hours to 4 Business Days | 200% up to $7,000 | Visit Casino |
| #2 | | Bitcoin | 15 Minutes | 300% Up To $7,500 | Visit Casino |
| #3 | | Bitcoin | 15 Minutes | 500% Up To $5,000 | Visit Casino |
| #4 | | Bitcoin | 72 Hours | 300% Up To $1,000 | Visit Casino |
| #5 | | Bitcoin | 2 to 6 Hours | 100% Up To $1,000 | Visit Casino |
| #6 | | Skrill, Bank Wire | Instant to 5 Days | 400% Up to $4K | Visit Casino |
| #7 | | Neteller, Courier Check | Instant to 4 Days | 200% Up To $2000 | Visit Casino |
| #8 | | ECO Payz, Courier Check | Instant to 4 Days | 300% Up To $3,000 | Visit Casino |
| #9 | | Skrill, Courier Check | Instant to 4 Days | Two 100% To $747 Bonuses | Visit Casino |